Fuel Induction Service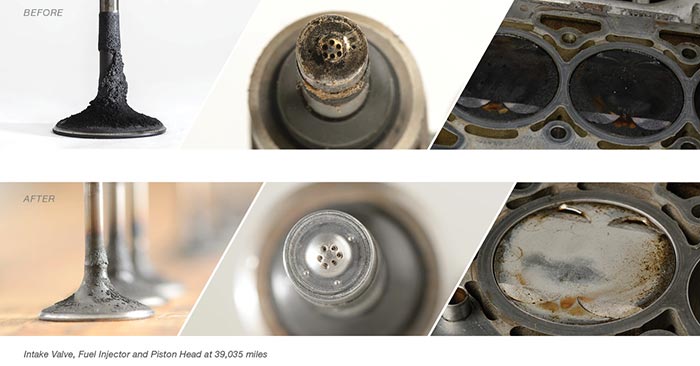 NOW ONLY $154.95
7 Signs You Need A Fuel Induction Service
This service is recommended to prevent emissions failure, engine pinging problems, rough idle problems, hard starting and stalling. These issues can be associated with:
Slower pickup when you step on your gas pedal
Shaking or vibrating while your car is in idle
Lower fuel efficiency
A rougher ride than usual
Loss of power
Check engine light is on
Emission testing failure
How Often Is A Fuel Induction Service Needed?
A fuel induction service is usually recommended for most vehicles around 60k miles or so. Routine maintenance of your fuel system can prevent many long term problems, engine damage and cold starts. If your car is showing any of the symptoms mentioned above, it could mean you need a fuel induction service.
It doesn't take much to clog your fuel injectors. Their openings are roughly half the size of a pinhole. It only takes an 8 - 10 percent blockage to cause a misfire in your engine. That's why it's so important to have your fuel injectors serviced. This is the type of service that offers instant and noticeable improvements to your vehicle's performance, including:
Improved gas mileage
Better engine performance
Faster acceleration
Lowers harmful emission levels
Cleans fuel injectors, throttle body, plenum & air intake
Removes the combustion chamber deposits
Corrects the balance of the fuel and air inside the system
Some vehicles may be higher. See Dealer for details. Add for tax and shop supplies.
Offer expires
: 12/30/2021
Hours
Monday

7:30am-7:00pm

Tuesday

7:30am-6:00pm

Wednesday

7:30am-6:00pm

Thursday

7:30am-7:00pm

Friday

7:30am-6:00pm

Saturday

8:00am-3:00pm

Sunday

Closed