Can I Lease a Car with Bad Credit?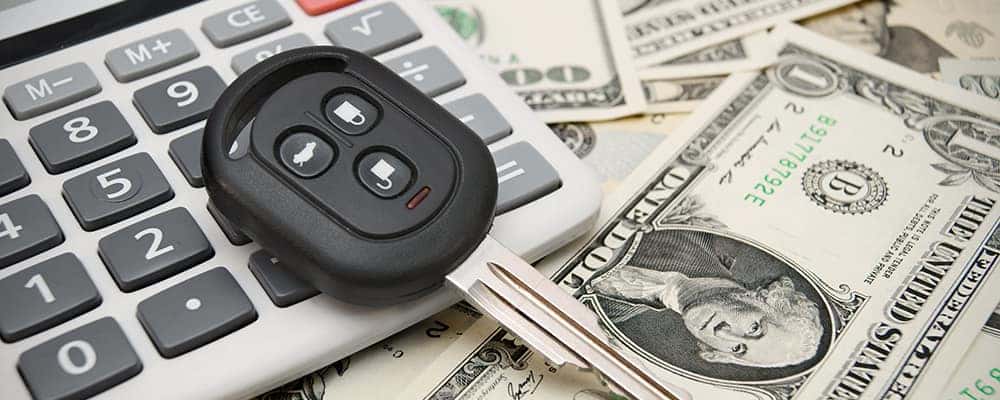 If you're wondering if you can lease a new car with bad credit, you are not alone. Car leases do require a credit check, so if you are looking to get the best lease deal possible in White Lake than excellent credit can help. However, leasing can also be a great option for customers with bad credit, as leases usually offer lower monthly payments compared to financing. Drivers from Walled Lake and beyond can find out about leasing with bad credit today with the finance team at Szott M59 Dodge Ram.
Is It Easier to Lease a Car with Bad Credit Than Good Credit?
Since leasing a new vehicle does require a credit check, having good credit is preferred. Good or excellent credit often results in lower monthly payments and a lower security deposit. Bad credit can require a higher deposit and higher monthly payments. However, even with bad credit, you'll still pay less than if you take out a car loan to buy a car.
Tips for Lower Lease Payments with Bad Credit
Even if you have bad credit, customers from Commerce and beyond are able to find a great lease deal at Szott M59 Dodge Ram. Secure the best price possible with these tips:
Find a car within your budget to lease. Use our online payment calculator to find out how much you'll pay on a monthly basis.
Check your credit score to a better understanding of your overall financial situation before you apply for a lease.
Make a larger down payment. If you prepay for the first few months, that might allow for better lease terms.
Bring several months of pay stubs as proof of income to help us know you can afford the lease you're looking for.
Can You Lease a Car With Bad Credit at Szott M59 Dodge Ram?
At Szott M59 Dodge Ram we have finance experts on staff who can help you qualify for a lease that works with your budget. In addition, if you decide that financing is a better option than leasing, we'll assist you with avoiding high interest rates on your auto loan. For more information on loan terms and conditions, feel free to contact us or apply for financing online! Thinking about leasing a Dodge Durango? Explore the towing capacity and tech features you'll get from this family-size SUV.
More from Szott M59 Dodge Ram
We've got more to share! Follow the Szott M59 Dodge Ram blog to keep up with our helpful posts, like our favorite Michigan travel destinations near Highland Township. Compare the Dodge Charger vs. Dodge Challenger and more with the blog posts below!

When you drive an all-new 2019 RAM 1500, you'll be able to reach up to 20 mpg city and 25 mpg on the highway in Walled Lake, thanks to a 3.6L V6 Pentastar engine with eTorque capability. No matter where you look in the new RAM 1500 lineup, you'll find desirable fuel efficiency, and even Best-in-Class…

When you drive a new Dodge Durango, you'll get a highly capable towing capacity, as well as plenty of high-tech features to help you out when you're bringing a trailer through White Lake. Learn more with Szott M59 Dodge Ram below! Durango Inventory Contact Us How Much Can the Durango Tow? Many people know the Durango as a great…

Cleaning your car seats at home in White Lake can save you time and money, and it's easy to do! All you need to do is consult our easy-to-follow guide to cleaning your vehicle's leather or fabric seats. If you have any questions, you can always contact us for help. Contact Us How to Clean Leather…